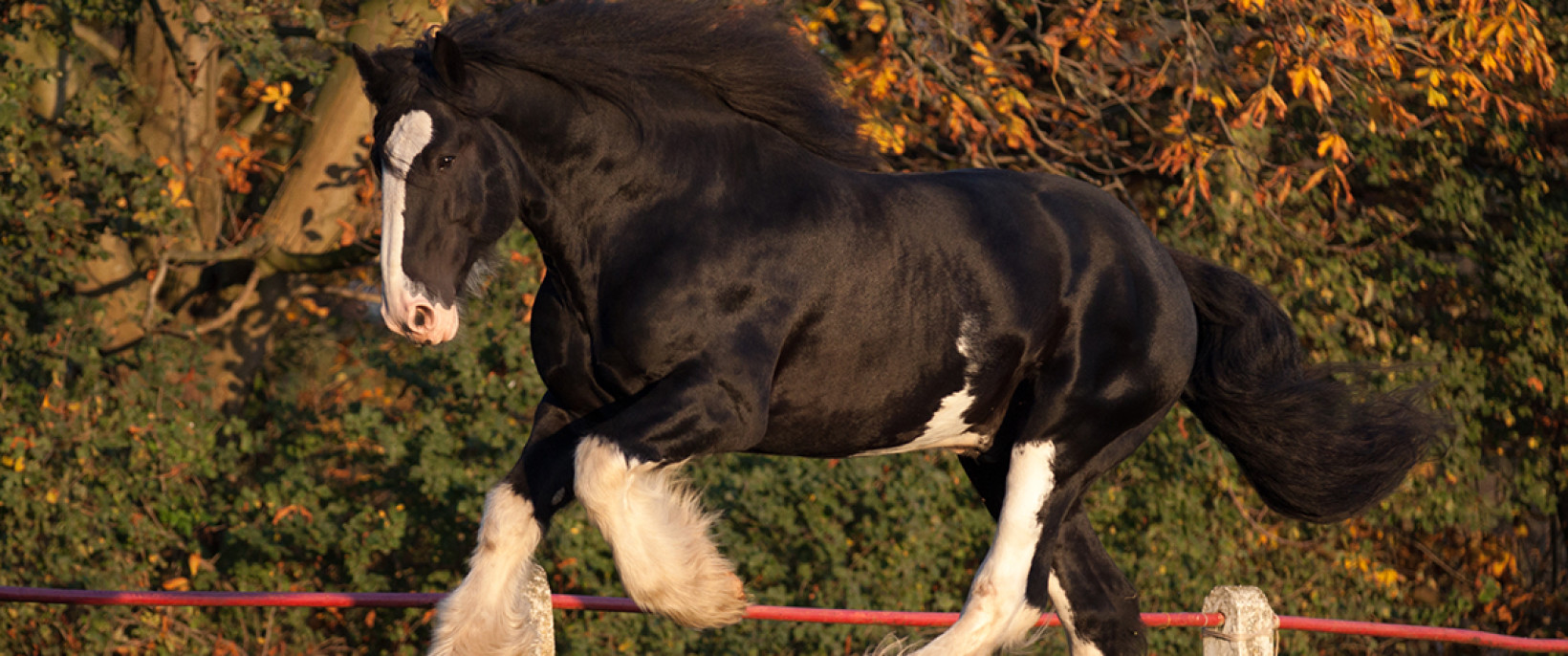 Horse farm & Riding facility
Since the last move in December 2018, Wilfried and Gabi Moosbauer have been running "Moosbauer's Shire & Friends" under a new address in Viersen. The Shire breed and other pension horses have found a new home on the former "Pferdehof Busen". The adjacent meadows and paddocks offer optimal areas for the horses. Countless prepared paths allow direct rides from the farm.
The horse farm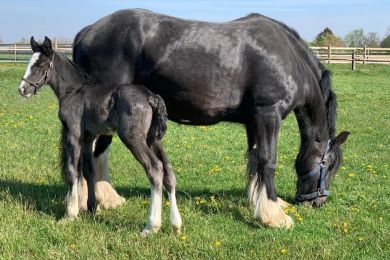 Currently, the Shire herd consists of 2 stallions, 13 mares, 5 geldings and 3 young stallions. In 2019, the Moosbauer family enjoyed plenty of offspring. (Two stallion and four filly saw the light of day).
Even external mares can look forward to new blood thanks to the active breeding of the stallions. Particularly popular is our stallion "Grovemere Storm", which impresses not only by its beauty, but also by its exceptionally gentle nature. But not only for us is "Storm" the most beautiful. The English judges also awarded "Grovemere Storm" in 2016 as federal winner at the Federal Breeding Show in Leverkusen.
Our riding facility
In the midst of nature, yet centrally located on the BAB 52 and BAB 61 and in the vicinity of the BAB 44, the equestrian center with generous outdoor area is a particularly beautiful place for riders and horses. The facility has:
a 20 x 40 m indoor arena with daylight
a 17 x 30 m small indoor arena daylight
an outdoor dressage arena 25 x 65 m
ring horsewalker for 6 horses with 20 m diameter
19 winter paddocks
New! Longe arena with 21 m diameter
New! Shire stables
18 outdoor and 24 indoor boxes are available for our riding community.
Contact
Moosbauer's Shire & Friends
Wilfried Moosbauer
Gladbacher Straße 480
41748 Viersen
Mobil: +49 (0) 0172 1474683
E-Mail: info@moosbauersshire.de